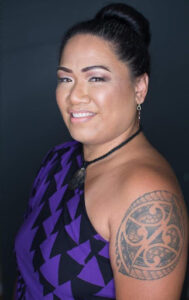 Moana McAdams is a Hawaii-born writer and author who uses the power of storytelling to nurture curious minds and inspire cultural self-awareness. She made her writing debut with "Aftermath" for the Amazon best-seller, "Set Apart and Chosen," and now uses her talents to cultivate and write children's books. Her published works, "Fishing Day with Papa Ray" and "Shadows of the Ancient," captures the joy of adolescence while uplifting Native Hawaiian and Pacific Islander cultures.
With a Bachelor of Business Administration from the University of Hawai'i at Manoa and a Master of Science in Information Technology from the University of Maryland, McAdams combines both her creative and analytical expertise to not only produce compelling stories but makes her invaluable and adaptable in the changing landscape of literature.
Along with being a writer and author, Moana heads the podcast, Moana Nui Podcast, which spotlights BIPOC creatives and provides a safe space for BIPOC voices. The Moana Nui Podcast has acquired sponsorships from corporate sponsors such as Kimberly-Clark and has partnered with the Center for Asian Pacific American Women (CAPAW), the premier organization developing AANHPI women leaders.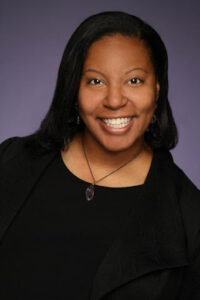 Dana Morgan is an Executive Assistant/Event Planner by day, and a con/cosplay photographer and Podcast Co-Host/ Executive Producer/Line Producer by night. Her passion for photography is uncharted and she uses that passion to drive the art of cosplay pass the limits; providing her subjects with eye-catching photos that embody their characters and compliments their creativity.
Dana has taken pictures for corporate events, orchestras, weddings and more for over 18 years. In 2016, she started working as a con photographer for local cons. You can find her capturing moments at various cons such as MomoCon, Anime Weekend Atlanta, JapanFest, DragonCon, BlerDCon, RangerStop and Pop and much more! After successfully making her mark in the con world, Dana created her company, Danique Events, providing personalized photos to the cosplay and con communities with her special branded touch.
Dana's natural eye for photography, love of anime, comics, games, and movies puts her at ease in the con world. Because of her impressive dossier and magnetic personality, Dana was sought after to team up with Cosplay Your Way, to help develop and enhance the photos of POC cosplayers in Atlanta through Cosplay Noir and #28DaysOfBlackCosplay. Her photos have been with DC Comics and many more!
Her friends and con family gave her a new goal in 2019… to become a cosplayer! She recently added another two items on her repertoire in 2020: the co-host and Executive Producer on the Moana Nui podcast and voice actor; in 2022: the Line Producer/Graphic Design on The Blerd Official Podcast (The BOP).
Be on the look out as she begins to take on the con world this year as a centripetal force; a cosplayer, panelist, podcast co-host, voice actor, and photographer!